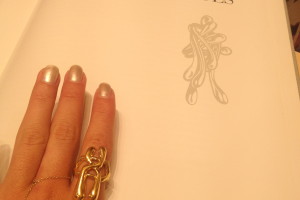 [singlepic id=87 w=320 h=240 float=center]   As I look back on my trip to Greece, I cannot neglect to write about one of the highlights from my trip: the Gold Jewelry Bazaar in Fira, Santorini.   Gold translates no matter where in the world you are and, in the Greek islands, the rich yellow gold metal was everywhere.  My first stop amongst all of the fine jewelry stores in Fira was the highly regarded Greek designer,
Lalaounis.
  The famous Greek jeweler had a tiny store with an overwhelming amount of fine pieces; some were made with historical significance and others based on Lalaounis' studies in biology, astronomy, and history, which have greatly influenced his designs.  A master in the fine jewelry craft, Lalaounis even currently has a museum located in Athens where a majority of jewels are on site to view.  
[singlepic id=89 w=320 h=240 float=center]
I found this ring to be intriguing.  The fluid movement of this "chromosome" was perfectly achieved by using 18kt yellow gold.  If only my genetic make-up consisted of 18kt bits and pieces!
[nggallery id=30]
Another collection that I was able to view were these coins that Lalaounis had studied and recreated.  These were small tokens of history, as the coins were prototypes of the ones that used to be traded in the Byzantine Empire.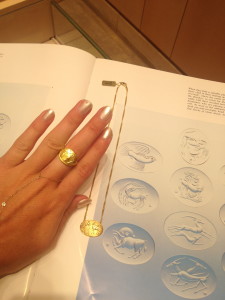 [nggallery id=31]
This post was brought to you in collaboration with LoveGold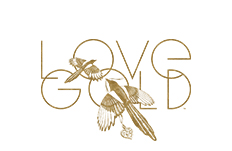 The Goldgirl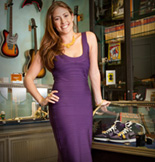 Lauren Kaminsky- aka The Gold Girl is a young entrepreneur in Manhattan. Working in her father's pawnshop is anything but ordinary and each day leads to something new. Passionate about the gold items that come her way, Lauren shares them and her daily excursions with us on this blog.