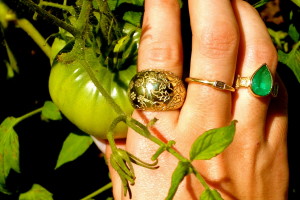 What I love about going out east for a summer weekend is that you could experience the Hamptons scene a handful of ways.  There is so much going on and plenty to do that a weekend is never long enough out there and it never gets boring.  Beach life comes naturally at Montauk, you could head to the wineries on the North Fork or a favorite of mine- Wolffer Estate, play at night at clubs and restaurants suited to those accustomed to NYC entertainment, or have a more chilled out evening by a beach bonfire.
This weekend was all about the last activity mentioned and has become an annual tradition to celebrate my sisters August birthday by the beach.  Its surreal how in the Hamptons, specifically Sag Harbor, you can easily go from green & vast landscaped farmland to hot sandy serene beaches in a matter of minutes.
Leafy greens in the garden, with some added Ippolita 18kt gold chain necklaces.  Perfect for layering and dressing up an outfit.
[nggallery id=20]
Perfect for the beach, my mom was wearing her 14kt gold seashell bracelet and then we had a gold bracelet hand party in the sand.
[imagebrowser id=21]
[singlepic id=72 w=320 h=240 float=]
My farewell to summer jewelry in the Hamptons included this vintage gold "belt" buckle ring, my 10kt gold sun ring, and a vintage Tiffany band worn as a midi ring.  For earrings, these 18kt drops with smokey-topaz slices were the perfect beach accessory- light and natural looking.
[nggallery id=22]
[nggallery id=23]
This post was brought to you in collaboration with LoveGold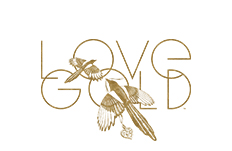 The Goldgirl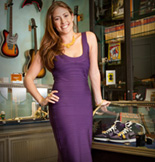 Lauren Kaminsky- aka The Gold Girl is a young entrepreneur in Manhattan. Working in her father's pawnshop is anything but ordinary and each day leads to something new. Passionate about the gold items that come her way, Lauren shares them and her daily excursions with us on this blog.