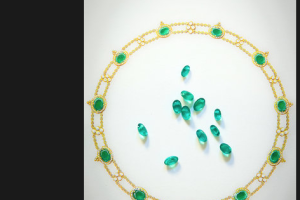 Today in the Style Section of the NY Times there was a great article highlighting a few well known designers in the jewelry industry: Ippolita, Kara Ross, Amrita Singh, & Temple St. Clair (all based in NYC).  The article speaks about the designers uptick in commissioned bespoke jewelry, and how they have focused on making their jewelry lines more personalized for their special customers.  According to the writer, "bespoke" is the new "it" term, as "curate" was in the past, being used to describe anything from menswear to software, and now jewelry.
What was interesting regarding these designers was that they are considered "fine jewelry" but a step below the bigger named houses, such as Graff, Cartier, & Van Cleef & Arpels, to which custom pieces for clientele are the norm.  These new designers are making their way into the jewelry house spotlight simply by taking these requests, while also selling in department stores such as Saks and Bergdorfs and also creating lower end lines to work with customers less interested in spending the real gold price tag. A great way to diversify their brands, but will this tarnish their "fine jewelry" image or simple make them more accessible to all types of customers?
NYTimes states, "there are now signs that the jewelry industry is rebounding somewhat: Mintel research shows that total retail sales of watches and jewelry grew almost 8 percent from 2010 to 2011, and the company predicts growth of 13% between 2012 and 2017, to reach $80.6 billion."  The high-end jewelry houses, as named before, have consistently upheld sales and the ones "a level down can position themselves as more high-end through bespoke work" claims Mr. Pedraza, Chief Executive of The Luxury Institute. Of course designing and creating a bespoke piece takes considerable time and effort by the designers themselves, and therefore redeems the high price tags but according to the designers the ready to wear collections bring in far more revenue, yet who could turn down a personalized piece if the opportunity is now available?
Curious to know if the jewelry industry will soon shift more into that direction, can almost anyone be their own jewelry designer?  With 3D printing being the "big" tech thing, could jewelry be brought to life with the hit of Print button on a computer in the near future?
This is where I believe vintage and the more rare/unique jewelry pieces are the most treasured, and of course- they should always be in gold!
Let me know your thoughts on jewelry, would you chose bespoke over mass produced? Or would you chose a vintage piece that may be unlike the mass produced items but also looks and has a bespoke feel?
The Goldgirl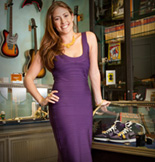 Lauren Kaminsky- aka The Gold Girl is a young entrepreneur in Manhattan. Working in her father's pawnshop is anything but ordinary and each day leads to something new. Passionate about the gold items that come her way, Lauren shares them and her daily excursions with us on this blog.