Nothing says summer chic like a weekend getaway to the Hamptons, however, before heading out to Long Island's "it" spots make sure to dress the part with your favorite gold pieces.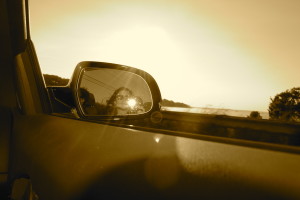 Sunset Beach, Shelter Island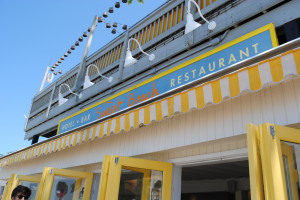 Don your finest beachwear as you take a ferry ride to Sunset Beach on Shelter Island, or what I like to call a little slice of St. Barths in the Hamptons. Shana, pictured below, took a mini-break from the beach to enjoy a glass of Rose Sangria; I couldn't help but notice her gold necklace, which she says is her "signature piece." She also stated that because it is "hard to look chic in a bathing suit, this Helen Ficalora gold necklace adds some elegance and style, while also being effortless and comfortable in the heat."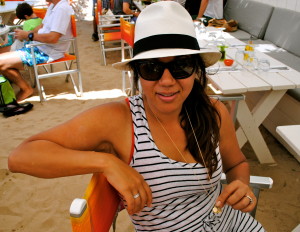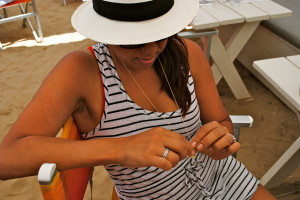 Cyril's Fish House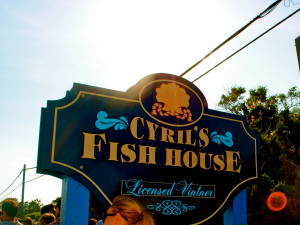 For a true taste of what summering in the Hamptons is all about, head to Cyril's Fish House on an early afternoon with some friends. The music is great, and the entire atmosphere feels like you are away on vacation, but don't forget your gold accessories- the place is packed with a stylish crowd!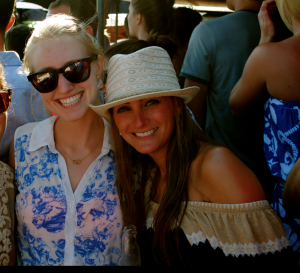 Alison, a NYC Account Executive, thinks a Cartier gold necklace and her Anito Ko earrings are the perfect accessories to glam up a summer beach outfit. This necklace, she says "is perfect for transitioning from the beach to a daytime BBQ or happy hour at Cyrils" and her earrings pair nicely with everything. 100% GoldGirl style approved!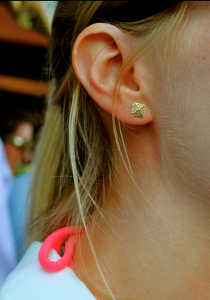 Stephan Talkhouse
My go-to spot for a less trendy night out is Stephan Talkhouse in Amagansset. This place never fails to bring on the fun. I love the nights when there are cover bands playing so be sure to check out their schedule! Amongst the very dynamic crowd (people of all ages and everyone from locals to out of towners), I spotted gorgeous gold bracelets made by Israel designer Jennifer Zeuner and this stunning gold Philips House necklace.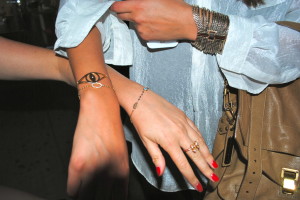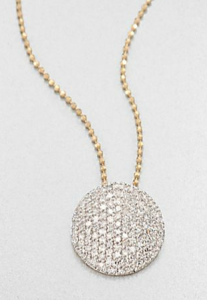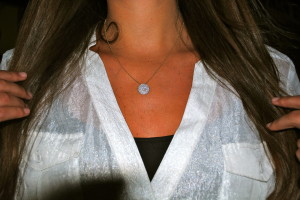 This post was brought to you in collaboration with LoveGold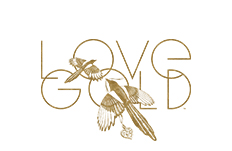 1 Comment
The Goldgirl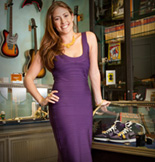 Lauren Kaminsky- aka The Gold Girl is a young entrepreneur in Manhattan. Working in her father's pawnshop is anything but ordinary and each day leads to something new. Passionate about the gold items that come her way, Lauren shares them and her daily excursions with us on this blog.