Accessories that are light, versatile, and yellow gold in color are the perfect additions to a summertime outfit.
Whether you will be relaxing by the beach, poolside, or laying local until the fireworks begin, make sure to include some gold with your star spangled celebrations.
Here's what I will be taking with me to the Hamptons this weekend:
With bracelets it's all about stacking.  I usually start with my base, which is a braided gold necklace that I have been wearing as a bracelet on one hand and my Jacquie Aiche finger bracelet on the other.  Next, I add on fun gold bangles that I can always take off before going for a swim.
It is rare that you will see me not wearing my small charm necklace, therefore for summer I like to layer pieces with it at different lengths.  This 18kt gold pave Ippolita necklace will be my go-to for this weekends festivities.
[nggallery id=14]
For rings I like to keep it simple, this 14kt gold dome ring I have on is actually hollow, making it look heavy and substantial but has less weight on my fingers during a hot summer day.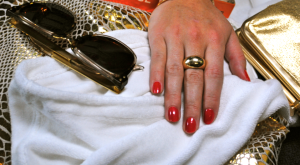 The same applies to earrings, these 14kt gold feather ones are the perfect Hamptons bonfire or beach accessory.
[imagebrowser id=15]
This post was brought to you in collaboration with LoveGold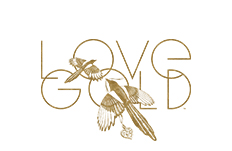 The Goldgirl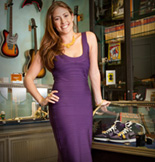 Lauren Kaminsky- aka The Gold Girl is a young entrepreneur in Manhattan. Working in her father's pawnshop is anything but ordinary and each day leads to something new. Passionate about the gold items that come her way, Lauren shares them and her daily excursions with us on this blog.