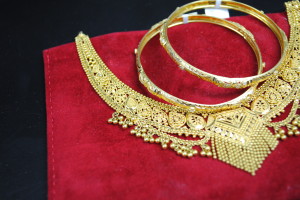 Nothing says pure elegance like the rich yellow and soft feel of 22kt gold jewelry. Whenever I get in 22kt vintage pieces at the store, I immediately graze my fingers across the ornate detail and inspect the items.  The feel of the riveted facets and structures made out of 22kt gold are so recognizable that I could pick out a 22kt piece with my eyes closed.
Very popular amongst Indian brides as part of their matrimonial ceremonies, 22kt gold jewelry is making its way to the runway and appearing in everyday styles.  Many designers, such as Anand Shah, Tarun Tahiliani, Symetree & others, are breaking through the 22kt-is-used-only-as-wedding-jewelry-stereotype to create fine works of wearable art using the easily distinguishable, nearly pure gold metal.
Anand Shah has mastered the art of turning jewelry into sensational unique wearable pieces.  If you don't believe me, check out this 22kt gold bracelet with painted birds by the award-winning designer.  Shah typically creates jewelry with painted peacocks, India's national bird, but depicted a smaller type of bird in this piece.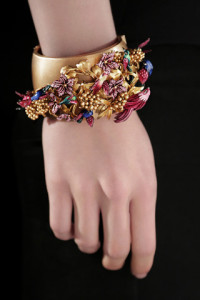 Keeping the jewelry designs he uses close to his Indian cultural roots, Tarun Tahiliani, a prominent fashion designer from India, has created a few specially commissioned pieces.  This one was made and worn in the Ultimate Gold Fashion Show & revolves around the number 7, which is significant in Indian culture.  At their weddings, couples typically circle around a fire 7 times, and then take 7 vows to one another. This necklace, displaying 7 beautiful flowers with 7 petals is stunning!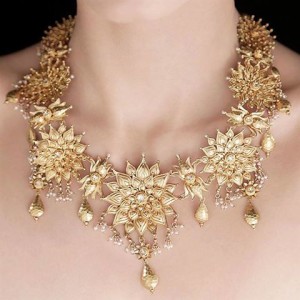 Lastly, Symetree, a jewelry brand that is also based in India, caught my eye while visiting LoveGold's jewelry display at The Couture Show in Las Vegas.  The designer's matte finished bangle bracelets were strikingly deceptive, as they appeared to be made with very heavy gold, but when worn, were surprisingly light & airy.  One in particular was woven and made out of 22kt gold.  It was so smooth it felt as if it had just been created and molded to fit my around my wrist.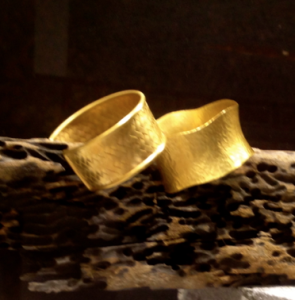 This post was brought to you in collaboration with LoveGold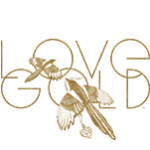 The Goldgirl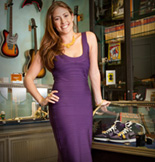 Lauren Kaminsky- aka The Gold Girl is a young entrepreneur in Manhattan. Working in her father's pawnshop is anything but ordinary and each day leads to something new. Passionate about the gold items that come her way, Lauren shares them and her daily excursions with us on this blog.