A completely different but equally remarkable breed of jewelry display took place a few hotels down from the Couture show and was not to be missed.  The Antique Jewelry and Watch Show at the Paris Hotel was a vintage jewelry enthusiast's playground.  Store-owners, collectors, and exhibitors worked the ballroom as jewelry dating back to the 1800's was brought, sold, and traded.
Well-known collectors such as Camilla Dietz Bergeron from NYC and Larry Platt from LA displayed their breathtaking collections amongst many others whose showcases resembled a treasure chest of golden goodies.  Unlike Couture, this show required some serious digging around & I found quite a few statement bracelets with secret compartments that I loved.  Check it out below:
[nggallery id=3]
Here are my captivating bracelet finds from the day:
[imagebrowser id=4]
[imagebrowser id=5]
[imagebrowser id=6]
 This post was brought to you in collaboration with LoveGold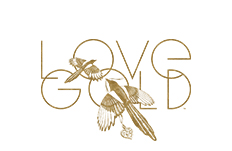 The Goldgirl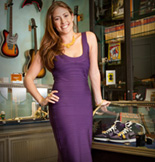 Lauren Kaminsky- aka The Gold Girl is a young entrepreneur in Manhattan. Working in her father's pawnshop is anything but ordinary and each day leads to something new. Passionate about the gold items that come her way, Lauren shares them and her daily excursions with us on this blog.