The craftsmanship and detail that go into creating gold pieces are what set fine jewelry apart from its costume and lower end design counterparts.  It's the designer's use of intricate details and ornate materials, such as gold, that can catch a collector's eye and may usually require taking a closer or second look before falling in love with the piece.
Many designers and collectors of fine jewelry that I have worked and spoken with, such as Neil Lane, have expressed going with their gut when knowing a piece is a true hidden gem.  My initial gut feelings are very similar, and when seeking out an exquisite gold piece, like an art collector, I inspect all fronts.  I move the piece closer to my eye and then further away to get the full effect.  A fine gold piece should be just as beautiful on the inside as it is on the outside.
This post was brought to you in collaboration with LoveGold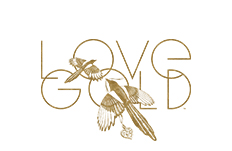 1 Comment
The Goldgirl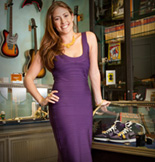 Lauren Kaminsky- aka The Gold Girl is a young entrepreneur in Manhattan. Working in her father's pawnshop is anything but ordinary and each day leads to something new. Passionate about the gold items that come her way, Lauren shares them and her daily excursions with us on this blog.