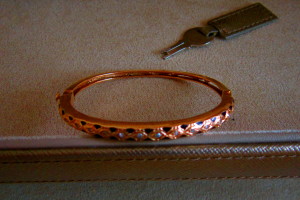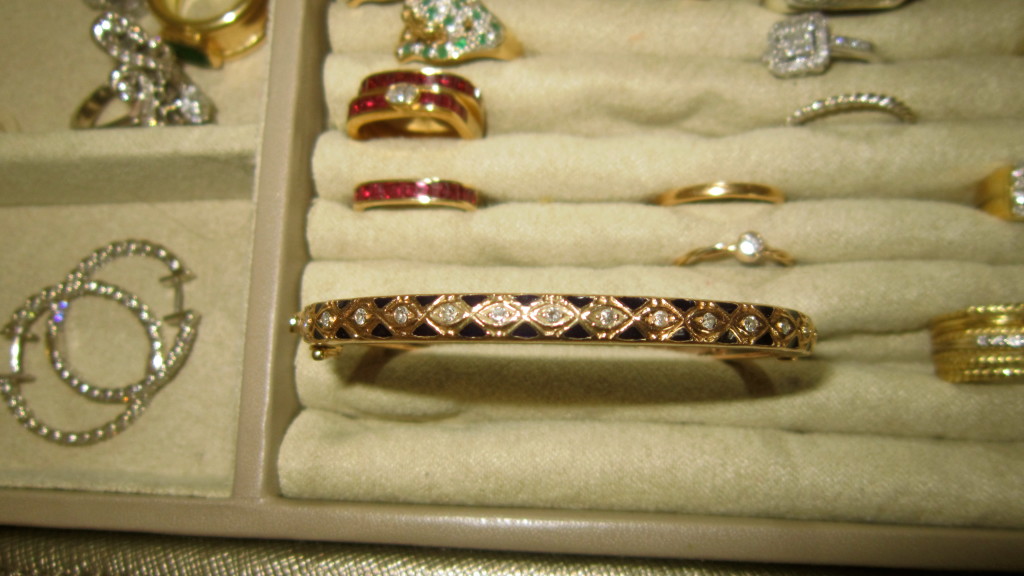 Sifting through and organizing my jewelry box is one task I enjoy doing quite often.  A typical scenario begins by gently inspecting each piece, putting it into place, and coming across a once obsessed over ring or bracelet and thinking to myself  "why am I not wearing this more often?"
In my family of pawnbrokers I have always been taught to rarely see the sentiment in a piece of gold, however, one extraordinary piece in my jewelry box has taught me otherwise.  This piece re-uncovered today from the way back of the box belonged to my grandmother, Lorraine.  While I have never met her, the unique style of this bracelet makes me cogitate images of the person she may have been, her style, and how she would have worn the same exact piece back in the 1960's.
This special piece of mine is made out of 14-kt gold, and has single cut diamonds with black enamel embellishments.  A characteristic of gold that I love is the ability to not only be warm in color but also in feeling.  When worn close to your body, gold acts as a conductor of heat, thus providing a comfort no other metal could possibly provide.  Just knowing this same piece used to be worn close to my Grandma and was warm, similar to how it is on me, is stronger than any picture memory I could have had with her.  This unique almost 6th sense connection with gold is why it will always be my precious metal of choice.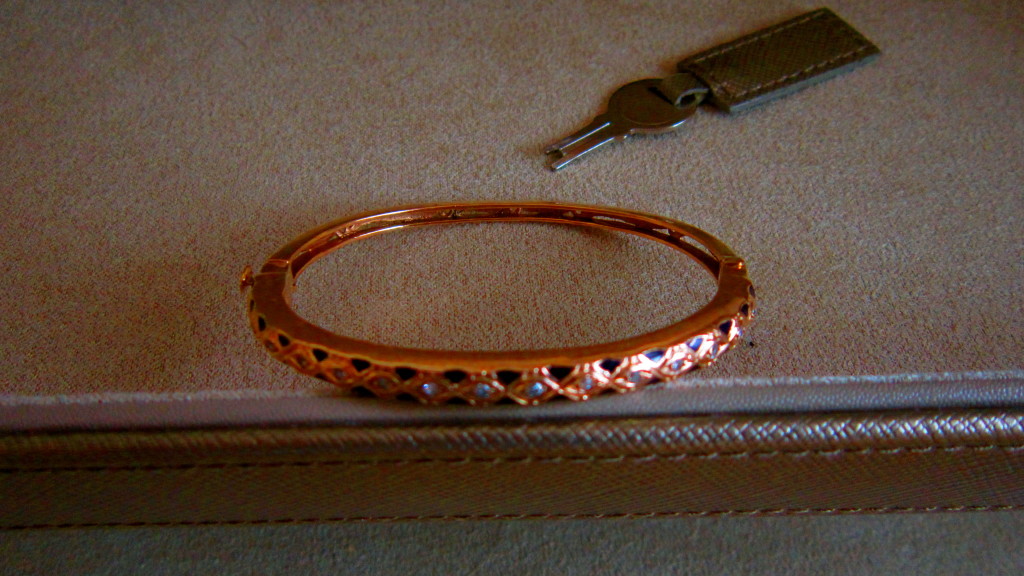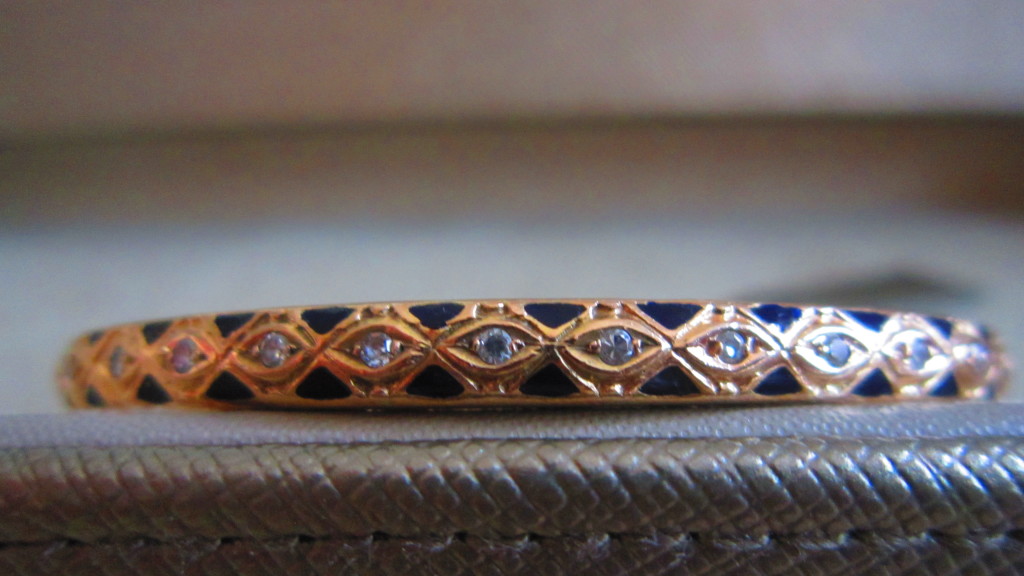 This post was brought to you in collaboration with LoveGold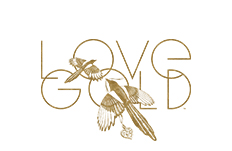 The Goldgirl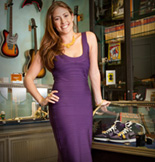 Lauren Kaminsky- aka The Gold Girl is a young entrepreneur in Manhattan. Working in her father's pawnshop is anything but ordinary and each day leads to something new. Passionate about the gold items that come her way, Lauren shares them and her daily excursions with us on this blog.