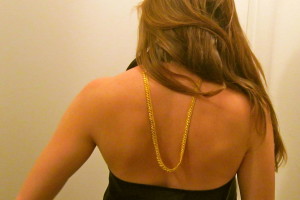 New Yorker's lets face it- it's been a rough winter.  What normally happens to me during a phase of monotony- I rebel.  Therefore, I ask you to do so with me: style-wise and think happy spring thoughts.  Bring out those risqué backless tops and cut out sweaters, and dare to bare the rest of winter with a sliver of gold.
Sometimes a necklace the usual way just doesn't work with what you're wearing.  However, pull it up high and then drape it down your back and you've got a chic look with edge.   Turn your favorite long length necklaces into a "backlace" accessory by adding a charm, like the eagle shown above, or just keeping it simple with an already adorned chain.  Check out the pictures below to see how NY'ers are bringing sexy back.
This post was brought to you in collaboration with LoveGold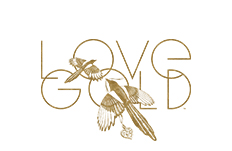 1 Comment
The Goldgirl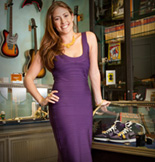 Lauren Kaminsky- aka The Gold Girl is a young entrepreneur in Manhattan. Working in her father's pawnshop is anything but ordinary and each day leads to something new. Passionate about the gold items that come her way, Lauren shares them and her daily excursions with us on this blog.