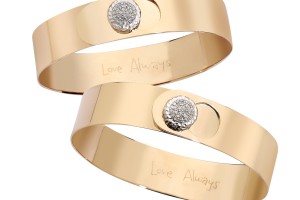 On Thursday, Phillips House celebrated the launch of their Spring 2013 collection at Saks Fifth Avenue in Manhattan. The mother-daughter duo featured a great selection of fine jewelry. In particular, what caught my eye were the bangles. The yellow & white gold adornments feature the perfect balance of simplicity and sparkle for an everyday bangle- appropriately named the "Love Always" bracelet. Worn single or stacked, I instantly felt a connection with the warm 14kt gold piece (also comes in rose gold). The small center pave diamonds act as a great reinforcement that clasps together the bangle. As you browse the collection the same design remains a constant throughout the Phillips' spring line. Take a look at the other featured bangle (right- outer bracelets). The "Affair Eternity" disc bangle presents a series of the gold pave design- a perfect complement when stacking the pieces together.
The Frankel ladies have proven their motto of "classically chic" jewels in designing this spring gold collection… and just in time for Valentine's Day.
This article was brought to you in collaboration with LoveGold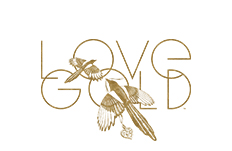 The Goldgirl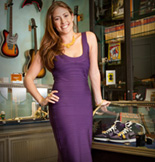 Lauren Kaminsky- aka The Gold Girl is a young entrepreneur in Manhattan. Working in her father's pawnshop is anything but ordinary and each day leads to something new. Passionate about the gold items that come her way, Lauren shares them and her daily excursions with us on this blog.