Asking gold aficionados for a favorite piece is like asking a mother to name her favorite child.  With that said, all collectors' minds are disproportionately occupied by a few items in their collection at any given time, for numerous reasons.  When asked about these particular items, I noticed the responses were often brought with a smile and eagerness to share the story.  Today & tomorrow's mini-series will feature designers based in Venice Beach, California who design a collection, gain inspiration from nature, and could not think of a superior metal to work with and wear than gold.
The first is Sofia Kaman, owner and designer of Kamofie & Co.  Sofia's store is the perfect setting for her delicate and intricate designs since the space is white, open, elegant, and airy.  When asked to explain why gold is her precious metal of choice she explains, "its life and warmth is unlike any other."  Sofia, a self-proclaimed "treasure-hunter," showcases a number of not only new, but also vintage and restored beautiful pieces- like the bracelet featured below. When asked about a favorite piece she could never part with, Sofia immediately beams as she says "The Kings or as we call it- Kryptonite ring because it brought me to my knees." She then reflects on her initial sighting with the "quiet" piece at an antique show and instantly knowing she just had to have it as part of her own collection.  Mission accomplished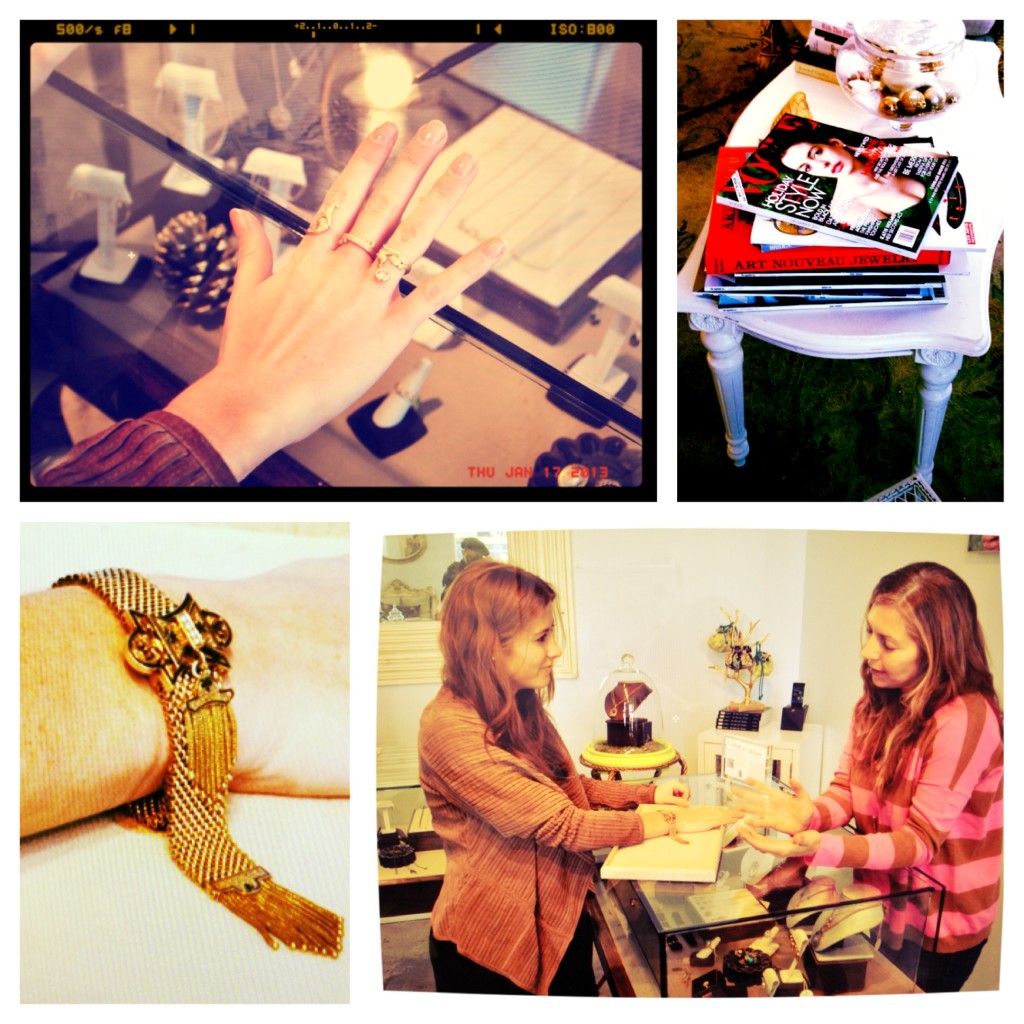 From Neil Lane's $600 first ever ring that sparked his entire jewelry empire, to Larry Platt's poison ring and Sofia Kaman's "kings ring" the responses and emotions could only mean one thing: gold jewelry has and always will stir an emotion so strong and vast that only those who cherish, collect, and have worked with the metal could relate to and understand.  Next up is the amazing Liseanne Frank- who will just make you want to go for a swim in gold jewelry and spend all day wearing her designs. 
This post and all other interviews are brought to you by LoveGold in collaboration with Bygoldgirl
1 Comment
The Goldgirl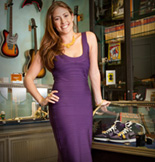 Lauren Kaminsky- aka The Gold Girl is a young entrepreneur in Manhattan. Working in her father's pawnshop is anything but ordinary and each day leads to something new. Passionate about the gold items that come her way, Lauren shares them and her daily excursions with us on this blog.