Today I was at the Love Gold Golden Globes Luncheon honoring Francesca Eastwood at the Chateau Marmont. I was joined by a fascinating group of people who not only were celebrating the honoree, but also connected in some way to the jewelry they were wearing.
Pictured here was one necklace that had caught my eye- the fabulous wearer had even given me the backstory of each special charm. That charm featured is a picture of the first woman to make a cocktail, purchased in New Orleans (of course!). Other charms included trinkets from memorable trips, an angel catcher, and Marie Antoinette.
I love a piece with a story! #lovegold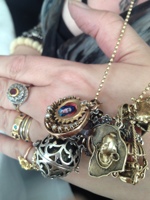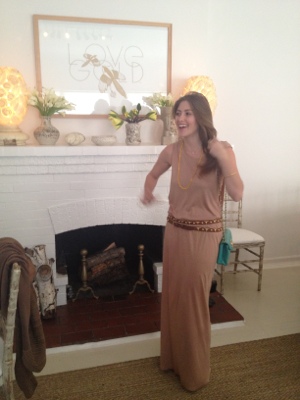 1 Comment
The Goldgirl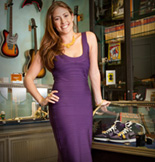 Lauren Kaminsky- aka The Gold Girl is a young entrepreneur in Manhattan. Working in her father's pawnshop is anything but ordinary and each day leads to something new. Passionate about the gold items that come her way, Lauren shares them and her daily excursions with us on this blog.