Its been a while since I filmed for a TV segment so I must admit it took some brushing up to answer a lot of the questions they had asked, but I loved every second of it!
Although, I never realized just HOW terrible-really-bad-awful I am at name-dropping celebs that were at the restaurant recently.  Pretty much a roll call of  about 8 names that I could barely pronounce correctly, Sofia VerGARA, Christian Siriano, and my favorite Mena Suvari just to name a few.
We showcased a ton of popular art deco pieces that many people have been gravitating towards, along with some SHAY necklaces that just came in.
Tune in & let me know what you think!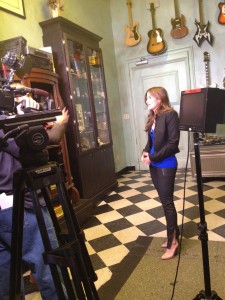 1 Comment
The Goldgirl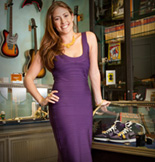 Lauren Kaminsky- aka The Gold Girl is a young entrepreneur in Manhattan. Working in her father's pawnshop is anything but ordinary and each day leads to something new. Passionate about the gold items that come her way, Lauren shares them and her daily excursions with us on this blog.