Doesn't that sound ironic? I know it does, but it is true. Many users, more than you may think use our pawn services as a "bridge-loan;" a small percentage of those users are actually very wealthy, but have no immediate cash available due to trusts. This is mainly because that person would probably have a ton of assets and even heirlooms on hand that can be converted to money without being lost or sold to someone else forever.
If there is one thing that can hold monetary value over the course of generations, being past down from family member to family member- it is gold. While heirlooms often come with sentimental value or even value an auction house would capitalize on due to who it belonged to- a pawnshop is the best way to capitalize on that item while still owning it by the time a trust and influx of owed money becomes available.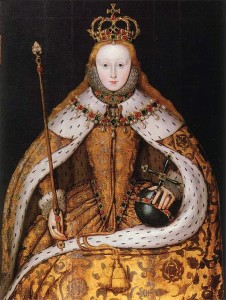 (In 1559, for her coronation, Queen Elizabeth I wore two jeweled collars where the gems were attached to intricately-designed, gold, filigreed pieces- jewelry has always been a part of the noble lifestyle and therefore plenty of excess is on hand)
The Goldgirl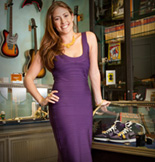 Lauren Kaminsky- aka The Gold Girl is a young entrepreneur in Manhattan. Working in her father's pawnshop is anything but ordinary and each day leads to something new. Passionate about the gold items that come her way, Lauren shares them and her daily excursions with us on this blog.