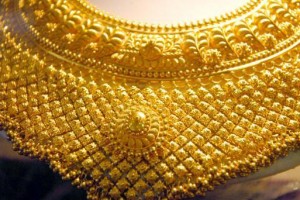 Ever since I was a young girl I had always had an obsession with gold.  Here are a few interesting facts about this precious metal:
Ever-lasting properties:  Besides its obvious beauty and luster characteristics, gold has the ability to resist rust, corrosion, and oxidation- one of the reasons it is the preferred metal in jewelry that is crafted to last.
Part of you: Ever wonder why your jewelry gets warm when you wear it?  Gold being one of the best metals to conduct heat has a unique property that allows it to match your body's temperature.
It goes the distance: 1oz of gold can be stretched to a length of 50miles!
(Source: rediff.com/business)
The Goldgirl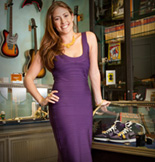 Lauren Kaminsky- aka The Gold Girl is a young entrepreneur in Manhattan. Working in her father's pawnshop is anything but ordinary and each day leads to something new. Passionate about the gold items that come her way, Lauren shares them and her daily excursions with us on this blog.