Just out of pawn and was truly shocked.  These are diamonds before they are cut, while not as sparkly as the post-product brilliant cut diamonds they do have an interesting weight and feel to them.  As you can see the diamond tester even picks it up.  So cool!
The tricky/most fascinating part of getting these in is that we have to decide if we should sell them as is, or take a chance and cut them- who knows- one of those rocks could be an IF (internally flawless) stone, which is worth over $10,000.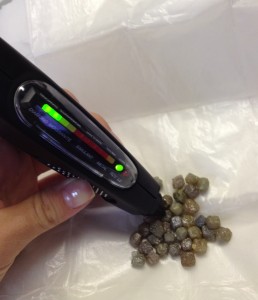 The Goldgirl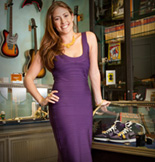 Lauren Kaminsky- aka The Gold Girl is a young entrepreneur in Manhattan. Working in her father's pawnshop is anything but ordinary and each day leads to something new. Passionate about the gold items that come her way, Lauren shares them and her daily excursions with us on this blog.