Once in a while I like to cover for a manager and freshen up on my pawning and jewelry appraisal knowledge. Today I was acting as pawn manager in one of our stores, which on the first of the month means non-stop loaning, redemptions, and interest payments. It's not even 3:00 and these are all the customers we've taken care of!
It's interesting how most customers will come just to pay on an item so they don't spend the money and will come back to pick it up the next day or later in the week.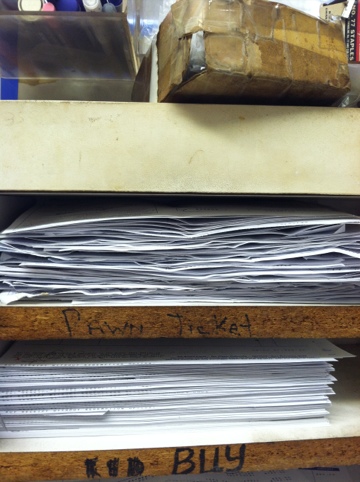 2 Comments
The Goldgirl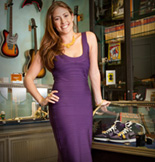 Lauren Kaminsky- aka The Gold Girl is a young entrepreneur in Manhattan. Working in her father's pawnshop is anything but ordinary and each day leads to something new. Passionate about the gold items that come her way, Lauren shares them and her daily excursions with us on this blog.